What are cryptocurrency and digital exchanges?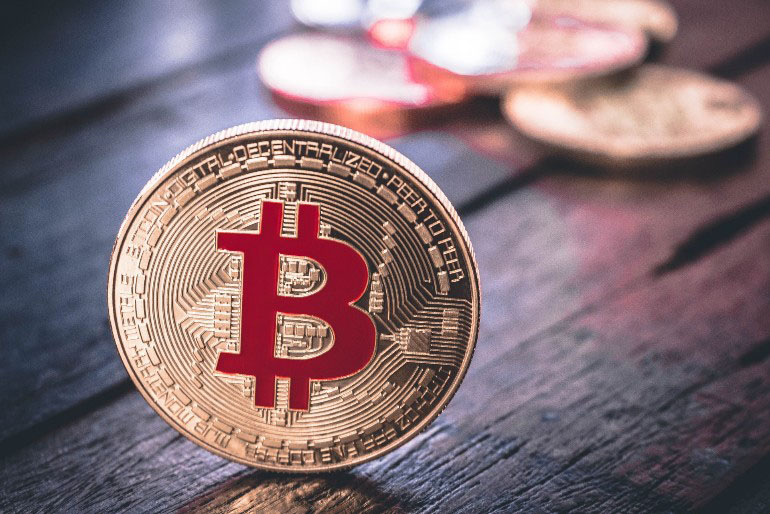 Cryptocurrencies have taken the world by storm in recent years, with more and more people investing in the digital currency. Its market capitalisation has grown to several hundred billions of dollars, with the actual figure fluctuating daily due to volatile prices. As more investors seek to access the burgeoning cryptocurrency market, crypto exchanges (and digital exchanges) have become an integral part of the industry to facilitate such transactions.
In this article, we explore how cryptocurrencies and digital exchanges work, as well as their potential implications on our future economy.
What is cryptocurrency?
Cryptocurrency is a digital asset designed to work as a medium of exchange over the internet. It uses cryptography to secure and verify transactions, as well as to control the creation of new units of cryptocurrency. Cryptocurrencies are often transacted across decentralised networks based on distributed ledger and blockchain technology, which enables users to transfer value directly between each other without going through a central authority, such as a financial institution or government.
Cryptocurrency as investments
Investing in popular cryptocurrencies, such as Bitcoin (BTC), Ethereum (ETH), Ripple (XRP), and more, offers investors an opportunity to capitalise on the fast-growing digital era. A few reasons why some may choose to invest in cryptocurrency include:
Confidence in the potential of blockchain technology

For diversification of their investment portfolio

To hedge against inflation and currency debasement

Unique asymmetric return opportunities (notwithstanding its significant risk)
That said, it is important to note that investing in cryptocurrencies comes with substantial risk, including enduring highly volatile markets, losing your cryptocurrency wallet private keys, getting hacked or your custodian platform going bankrupt, just to name a few. Necessary research and responsible trading are key. Inexperienced investors should thoroughly educate themselves on the risks they will face before committing funds to the asset class. Furthermore, it's prudent to diversify your investment portfolio across asset classes and not allocate all your capital solely into cryptocurrencies.
What is a digital exchange platform?
Digital exchanges (sometimes called crypto exchanges) are digital platforms that allow users to buy, sell, and trade cryptocurrency (and/ or other digital assets) using fiat currency or other cryptocurrencies. These exchanges provide a user-friendly way for investors interested in cryptocurrency trading to access the markets without having to interact directly with blockchain networks and the applications built on it (also known as decentralised finance apps, or DeFi apps), which can be technically complex and prone to human error. Crypto exchanges also offer tools and services commonly found in traditional trading platforms, like portfolio tracking tools, news feeds and a variety of order types to help traders better manage their positions.
How do digital exchanges work?
A digital exchange allows traders to buy and sell cryptocurrencies, such as BTC and ETH. Much like regular stock exchanges on a digital exchange, buyers enter orders for how many of a particular token they wish to purchase, at what price they are willing to pay (also known as the Bid). Similarly, sellers enter orders for how many tokens they wish to sell, at what price (also known as the Ask). When the price of a buy order and a sell order matches, the exchange automatically executes the trade between both parties. An exchange typically makes its revenue by charging fees on each trade.
What to look out for when choosing a cryptocurrency exchange
If you're wondering which is the best exchange for cryptocurrency in Singapore, sorry – there is no one-size-fits-all answer. Although most digital exchanges offer competitive fees, deep liquidity and sizeable withdrawal limits, there are several factors to consider before choosing one as your preferred go-to for all your crypto needs. A strong community presence, secure storage options and competitive rates are just a few features that can help make or break any digital exchange.
You may consider several factors when evaluating a digital exchange. First, there are investment factors, such as the range of tokens and other digital assets available, and the depth of liquidity. Then, there are operational and governance factors, like whether the exchanges have obtained licences in leading financial hubs (such as Singapore, Hong Kong, Switzerland, etc). You should also consider if they are backed by reputable institutions, are well-capitalised, have robust risk management in place, have an experienced board of directors, and/ or utilise institutional-grade custody infrastructure.
DBS Digital Exchange (DDEx)
In December 2020, DBS became the first bank in Asia to launch its own digital exchange – the DBS Digital Exchange (DDEx). By leveraging DBS' decades of experience in capital markets and providing secure custodial services, DDEx offers corporate and institutional investors, financial institutions and family offices a fully integrated tokenisation, trading and custody ecosystem for to manage their digital assets portfolios.
How can I buy crypto in Singapore?
If you're still keen to dip your toes but not sure how to buy and sell cryptocurrencies, here's a quick guide to getting started:
Disclaimer: DBS Bank does not promote or advocate the investment in any specific asset class. This guide is meant purely for educational purposes. Please exercise your own discretion.
Research on the various cryptocurrency exchanges that are available in Singapore. In particular, check the Monetary Authority of Singapore's Financial Institutions Directory to see if they are licenced. Other things to look for include good customer reviews and robust security features.

Create an account on the digital or crypto exchange. You will likely be asked to provide personal information such as your name, address and a copy of your national identity as part of the mandatory background checks exchanges are required to carry out.

Fund your cryptocurrency exchange account with fiat currency, such as Singapore Dollars. Transfer the desired amount of money into your cryptocurrency wallet via bank transfer or credit/ debit card transaction, depending on what options are available.

Choose which cryptocurrency you would like to buy, the quantity you would like to purchase and the price at which you want to purchase at (if this option is available). If the transaction is successful, the cryptocurrency will be transferred into your cryptocurrency wallet linked to the exchange. You may wish to subsequently transfer the cryptocurrency to a non-custodial wallet not linked to the exchange to mitigate against risks of the exchange going bankrupt. Do note that doing so often incurs transaction costs.

Monitor cryptocurrency prices and track your cryptocurrency performance. Your exchange will automatically update the value of the tokens in your wallet when prices fluctuate. You may also refer to resources at other crypto trading platforms or market analysis websites.

When you are ready to sell, select which cryptocurrency you wish to sell, the quantity you wish to sell for fiat currency and the price at which you want to sell at (if this option is available). If the transaction is successful, the fiat currency will be deposited into your fiat wallet on digital exchange. If you wish to use this fiat money for other purposes, you will need to withdraw it to a bank account.
Can real money be exchanged with crypto?
If by "real money" you mean fiat currency, then yes, exchanges often provide a platform for investors to convert their fiat money into cryptocurrency and vice versa. That said, there are risks to look out for, such as suffering financial losses if trades are executed during periods of volatility or if your cryptocurrencies are held in an exchange that goes bankrupt. There is no way to fully remove this risk, but you can do your best to mitigate it by doing your research on which digital assets to invest in and which exchanges to use. You may refer to some of the tips shared above.
DBS and cryptocurrency
Blockchain technology and digital assets have the potential to transform conventional financial services and products. As a digital leader and enabler of the blockchain ecosystem, DBS continues to innovate and leverage these emerging technologies to reimagine the future of banking.
While the bank has not invested in cryptocurrency, DBS CEO Piyush Gupta revealed in an interview that he personally has bought BTC. He is optimistic that it has the potential to be a meaningful store of value, comparable to gold. However, he does not believe that private cryptocurrencies will replace state-backed currency.
"I don't think the world is ready for all citizens to operate with one another without governments, societies and nations. Most governments will therefore be very wary of getting to that. How does the government do monetary policy? How do you manage the economy? How do you control interest rates? However, the utopian future is within the bounds of regulations, countries and governments," said Piyush.
Instead, central bank digital currencies are currently being studied and piloted in many countries – including Singapore.
DBS is currently involved in the Singapore government-led Project Orchid, which explores programmable payments and money (Purpose Bound Money, or PBM) in its first phase. At the 2022 Singapore FinTech Festival (SFF 2022), DBS and GovTech's Open Government Products Division (OGP) tested the use of PBM through RedeemSG vouchers at participating merchants at the event. Learn more about Project Orchid here.