How Lytyfy brings light and money to people in hinterland
Though there was a lot of enthusiasm for the project, it did not translate into great sales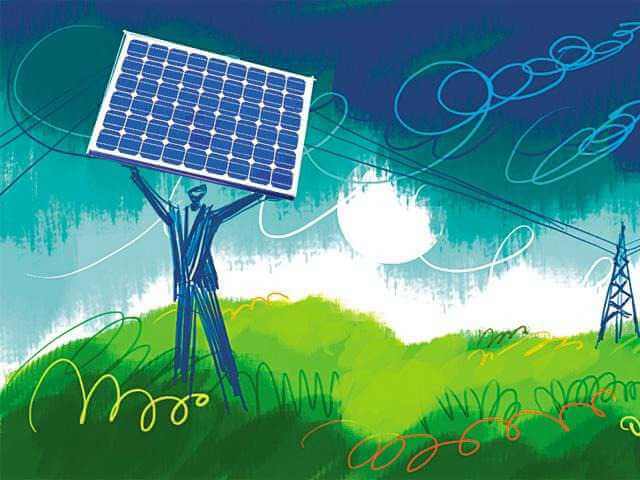 Vishnu Raghunathan and S Deepak Kumar were working together for the government of Bihar on a World Bank Project from the year 2013 to 2015 at Purnea, in north eastern Bihar. They were rolling out off-the-grid solar power to the surrounding energy-deprived areas for basic services such as lighting and mobile charging.
Though there was a lot of enthusiasm for the project, it did not translate into great sales. Kumar hit upon an idea. He sat with the government and came up with a credit financing for the products.
With the next few quarters the sales shot up. That was when the duo realised the potential for product financing in the rural areas.
"Deepak devised an energy credit policy with the government, wherein we packaged the product with the credit financing of the product. After that, the sales zoomed from 100 in a quarter to 17,000 in six quarters. This was when we realised that there was huge potential for product financing in these areas. People are ready to pay for products and services that add value to them," said Raghunathan, CEO of Lytyfy.
Lytyfy, cofounded by Raghunathan, Kumar and Dilip Kumar, is a platform that helps low or mid-level income consumers buy products with flexible financing options. Presently, the startup is offering solar home systems, and will soon begin offering mobile phones.
"A rural customer might not be able to pay all at once. To mitigate our risks we take 40% of the product cost as cash down and the remaining we factor it into four installments with a 2%interest per month," said Raghunathan.Lytyfy has tied up with six partners for the solar home systems and also has a four member in-house technical team which helps its customers with installations, assistance and maintenance.
The team has already distributed 150 loans, in Bihar, through its online crowdfunding platform for retail investors who wish to invest in off-grid solar projects. It has a loan book of around four and a half lakhs and is in the process of tying up with NBFCs for financing future products.
"When we started, we wanted to get the funds from our platform. Now, to scale up the platform may not be enough on its own, so we need NBFC's. The platform is important as it helps us to connect with social investors," said Raghunathan.
The team does the credit assessment of its customers through parameters like average expenditure of household, money spent on children's education, revenues through farming and savings from the selfhelp groups. The startup, which is hoping to raise institutional funding within the next two months, is presently a part of the accelerator programme in Axilor, which counts Senapathy `Kris' Gopalakrishnan and SD Shibulal of Infosys among its founders.
"Lytyfy is a great example of a startup solving a real and a tough problem with an elegant solution built around a deep proprietary insight of what works on the ground. The founders of Lytyfy bring with them practical experience that sets them apart. We have seen them make good progress during Axilor's 100 day accelerator programme," said Ganapathy Venugopal, CEO of Axilor Ventures.
Lytyfy, which earns its revenues through interest on the loan and a margin off the products, wants to soon integrate aadhaar based e-KYC credit assessment and wants to reach 400 customers with a loan book of 15 million in the next year.
"The energy deprived households of Bihar spend about 600 million dollars, annually, for lighting. This goes to inefficient sources like kerosene and lanterns. So, we want to start small and then expand as all districts have similar characteristics," said Raghunathan.
Source - https://www.theguardian.com