Reimagining the way we work: How we disrupted the traditional office
Not all offices are created equal. Your workspace has the potential to inspire your best ideas or reinforce your disengagement. Moving into a fresh new HQ by the bay, at Express Towers, Nariman Point was the perfect opportunity for us to "work the way we bank" - agile and future-focused. Nestled in the heart of Mumbai's financial district, DBS's new India headquarters encompasses five floors and is spread over 100,000 square feet.Staying away from the traditional cubicles and regimented departments of typical banks, we've designed a cutting-edge, new workspace, meant to inspire the workforce of the future.
The best part of our office? There is a space for everyone and every mood. Breakout zones to ideate, quiet zones to ruminate and a game room to steal a few personal moments in a busy day.
Why would anyone want to work from home? Come have a look!
(Warning: The following pictures have been known to cause extreme cases of office envy)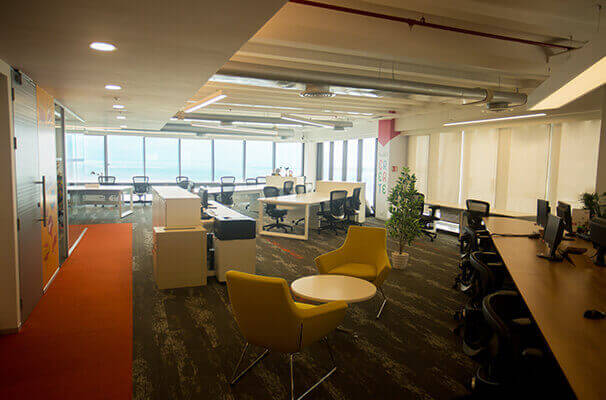 We believe in work, meet, repeat. You never know who you'll be sitting next to in our activity-based zones where people across teams can sit anywhere or catch-up and collaborate.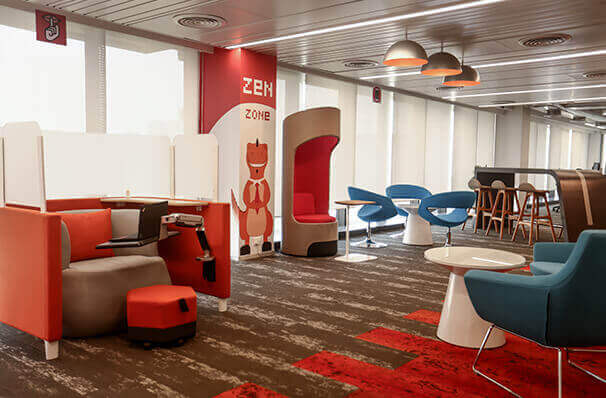 Need some breathing space? Get into the zone to gather your thoughts and put your best plans into action. The Zen zone is perfect for focused work.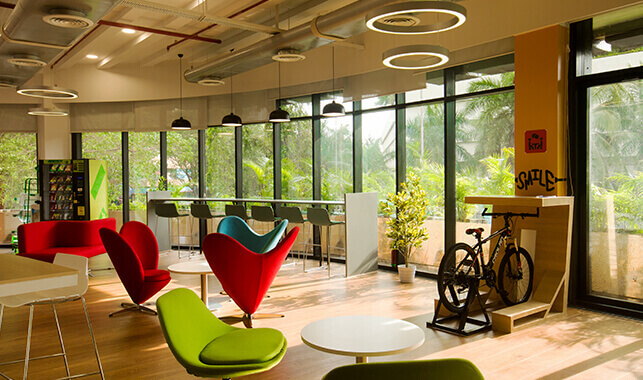 Take five to exercise! Or grab a bite in the social hub. Bold, bright colours and quirky furniture are the best ways get the creative juices flowing.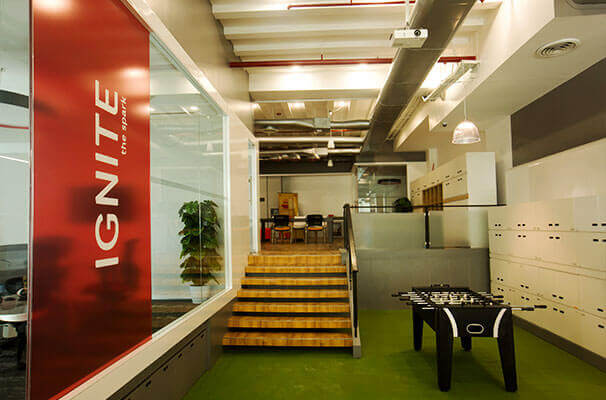 Finish your meeting and head to the foosball table. There's never a dull moment in the DBS office.
Digital, innovative and agile, are not only used to describe our products now, but also the way we work and the way we connect. Welcome to the future!