Digital solutions can address companies' specific needs, enabling them to focus on their core business
Small business owners in Singapore today face more challenges than ever before – rising rental costs, manpower issues, administrative burdens, and managing their cash flow are just a few examples. Managing these challenges is time-consuming, and many lack the resources to do so effectively.
However, SMEs are resilient, and many are smart, agile and are able to pivot in order to overcome obstacles. Some have adjusted their business models to improve their overall productivity and reduce cost. Others invest in tech solutions to streamline processes and reduce administrative tedium.
Payments going digital
Increasingly, we are seeing more of our SME customers turn to new technology offerings to improve their business processes, ranging from payments solutions, accounting and even the way they interact with their customers.
Yet, while there is a wealth of tech solutions in the market, not all of them may meet their needs.
A DP Group report estimates that one in three SMEs have finance-related problems, including managing cash flow, and making payments. Singaporean Keyis Ng, co-founder of Cafebond.com, an e-commerce platform that supplies Australian coffee beans to consumers across Asia, is one example. We learnt that he spent around two to three days a month managing his payments.
This is time better spent on running his business, and sharing the love of specialty coffee with his customers.
This is why we have developed digital solutions or teamed up with other providers to offer solutions to SMEs that are catered to their needs. Our close working relationship with these firms provides us with deeper insight into the challenges they face and their pain points.
Today, Keyis uses the DBS-Xero integrated platform to do his payments. Through our partnership with Xero, one of the world's leading accounting software providers, we're able to help our customers like Keyis save time by eliminating the need to enter payment details on multiple platforms.
This means they have more time to focus on what they're passionate about, growing their core business.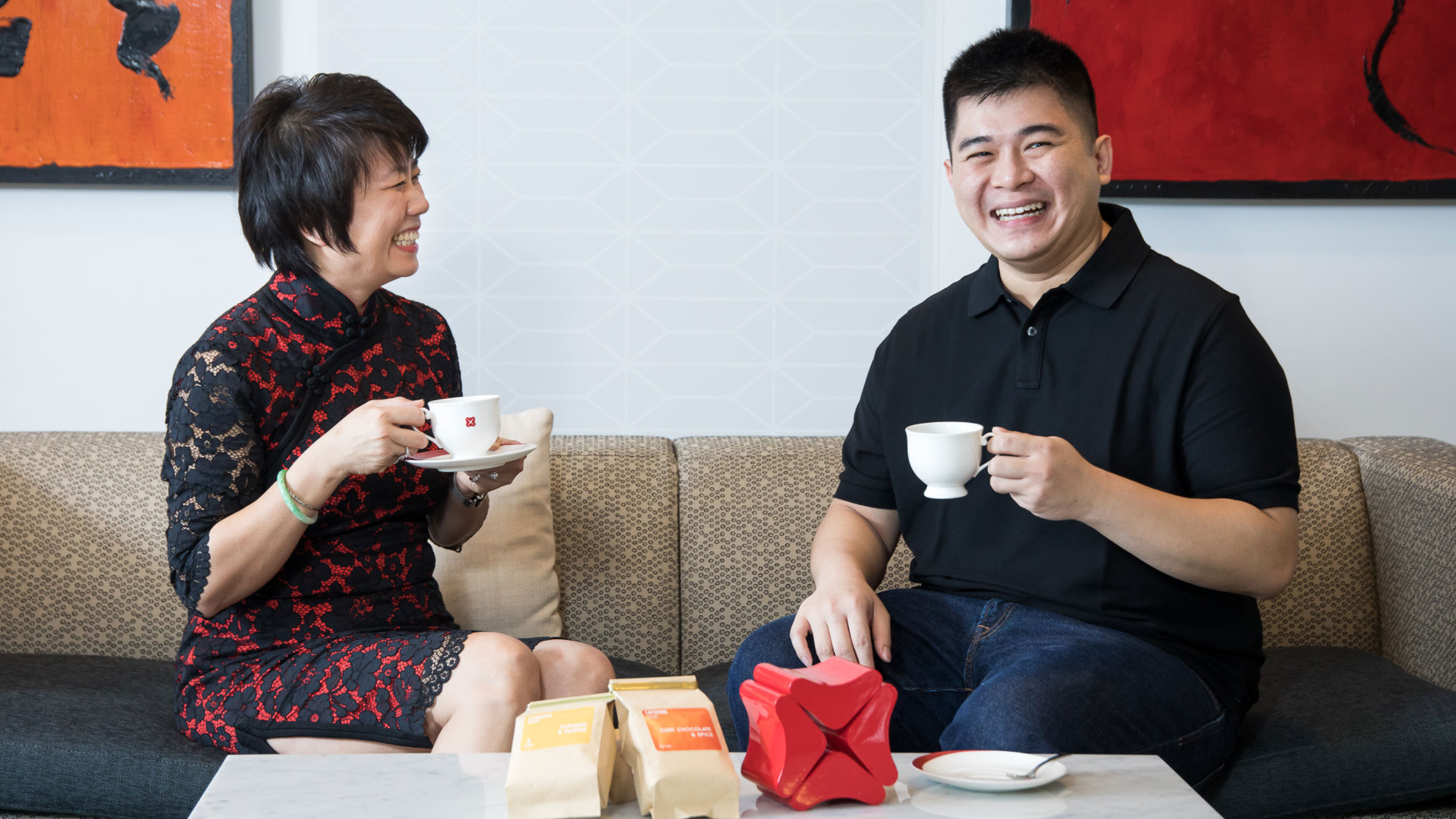 A survey by the Singapore Business Federation revealed over 80% of SMEs are looking to expand their business overseas. Our customers have shared a similar view, with many now seizing the region's dynamic growth opportunities.
With over 40% of our local SME customers with overseas operations, we wanted to come up with efficient digital payments solutions to help keep their costs down. As such, we introduced DBS Corporate Multi-Currency Account.
It helps SMEs with foreign exchange needs by managing their costs more efficiently. For customers across Asia's biggest markets – Singapore, Hong Kong, China, Taiwan, India and Indonesia – they can use DBS PriorityPay and enjoy cheaper and significantly faster fund transfers to their partners within the DBS network.
Tapping on an online network of advisors
Fast-growing SMEs also need help connecting with investors and experts when they are scaling their businesses.
Seeking business advice and opportunities are among SMEs' key challenges. This is why we created DBS BusinessClass, a mobile social network specially designed for start-ups and SMEs to seek advice from a global network of business experts, seasoned entrepreneurs and investors.
Beyond providing access to the latest trends, market movers and economic insights in Asia, the mobile application connects entrepreneurs and business experts in the region, and offers access to DBS' advisors.
To further encourage conversations among business and investors, we also hold regular industry events where business leaders can learn from each other and explore the latest technologies in their industry. So far, we've held events for the retail, automotive and F&B sectors.
Find out more about: DBS BusinessClass' Disrupt @ The Bay series.
One of the key benefits of being as SME is that they are nimble – able to respond quickly to changes and try out new approaches with less fuss. Leveraging digital solutions will empower them to move even quicker and work even smarter.
Joyce Tee is DBS Group Head of SME Banking, and was most recently named SME Banker of the Year by The Asset.