Some thoughts on BOT policy; USD is supported ahead of trade talks.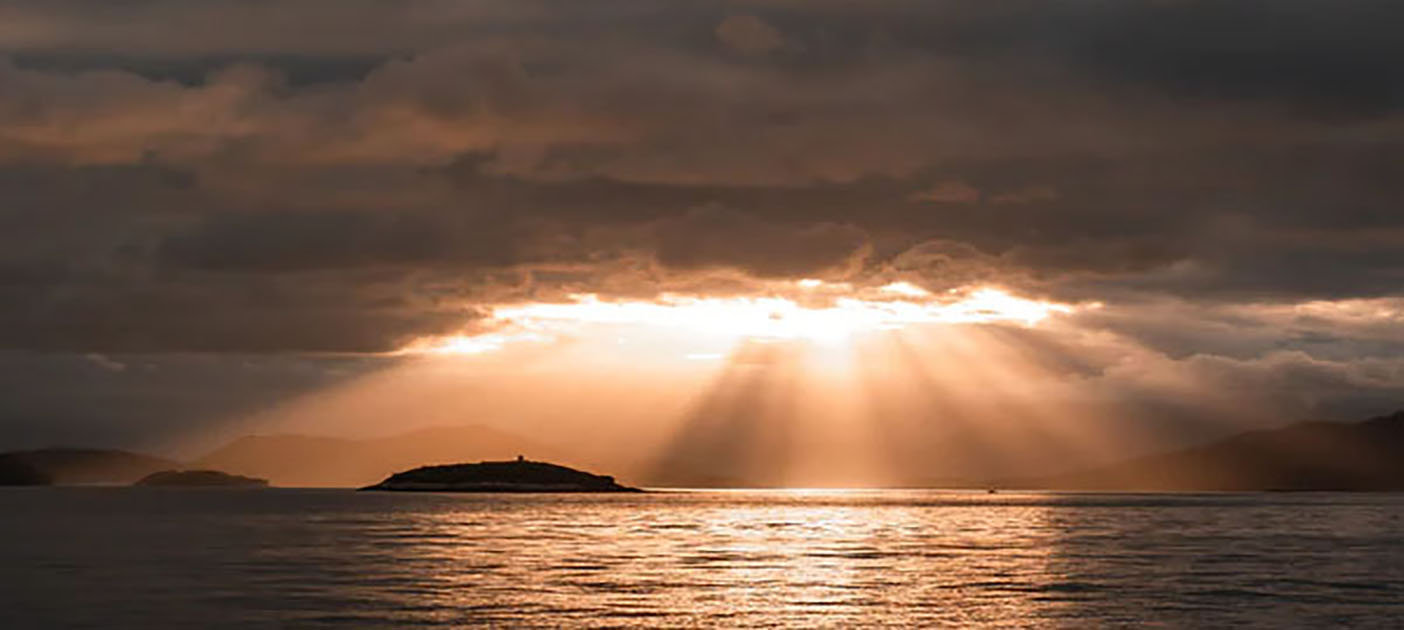 Photo credit: Unsplash Photo
THB Rates: More downside to 6M THB FIX
Looking across the various drivers of the 6M THB FIX (key THB funding rate), we are convinced that the balance of risks is skewed towards more downside ahead. On policy rates, we expect the Bank of Thailand (BOT) to expend the last 25bps cut room they have, at the upcoming 23 September meeting, to support the economy. Though Thailand has had better success at containing the local COVID-19 outbreak, significant economic challenges still lie ahead, notably the slow recovery of global travel and tourism sector. As for the currency, we do not expect THB depreciation to be a source of upward pressure on the THB FIX. Though Thailand's current account balance has declined sharply in recent months alongside the collapse in tourist arrivals/receipts, the balance of payments has been supported by a stronger trade balance (due to imports falling more than exports) and unusually large financial inflows. In terms of BOT's liquidity stance, we note a slight pullback in June-July, after the large liquidity expansions of March-May. We think BOT will maintain liquidity at present highly accommodative levels. Year to date, onshore THB liquidity has already been greatly boosted by a THB84bn decline in outstanding BOT bills/bonds (through June), and THB559bn expansion of BOT's repo operations (through July). Another key factor to watch is BOT's FX Forward book. BOT has allowed the book to roll off by ~30%, from USD34.7bn in January to USD24.1bn in July, representing a more direct downward force on the THB FIX. Therefore, the various drivers are supportive of a lower 6M THB FIX and we are projecting a decline of 20-25bps through year-end, from the current 0.48% level. Front-end THB IRS rates, which fixes off the 6M THB FIX, appear too high (1Y1Y at 0.60%, 2Y at 0.54%) relative to our projected THB FIX trajectory, and thus offer good value to receive.
We do not have a strong view on whether BOT would implement a regular government bond-buying program, if and after they cut to the 0.25% lower bound. But there are good entry opportunities to position for it. Outside of Indonesia and India, Thailand's 2s10s yield spread is the steepest in the region at ~85bps, implying greater potential for the yield curve to flatten. Furthermore, BOT's holding of government bonds is by far the lowest in the region at 2.4%, implying significant buying room in terms of program size.
FX Daily: USD is facing a less unfriendly landscape
USD selling on Thursday came up against positive US factors. US initial jobless claims fell for the second week to 936k in the week ended 7 August, below 1 million for the first time since mid-March. White House adviser Larry Kudlow reckoned the US unemployment rate could fall below 10% in August. The US bond market agreed. The 10Y treasury yield, which had accompanied the USD Index (DXY) lower in July, rebounded above 0.70% for the first time since 23 June. The 10Y/2Y yield curve first steepened to 50 bps on Wednesday for the first time since 8 July.
Last month's worries about a flattened V-shaped recovery have receded. It would be good if tonight's retail sales and industrial production data for July beat the consensus of 2.1% MoM and 3.0% respectively. Dollars were picked up when DXY fell below 93 during the US session. DXY has closed above 93 every session after it bottomed at 92.5 on 6 August. To signal a recovery, DXY still needs to overcome the key resistance at 94.
Mr Kudlow was also satisfied by China's progress under the Phase 1 trade deal. The Wall Street Journal reported last week that US Trade Representative Robert Lighthizer and Chinese Vice Premier Liu He have scheduled a meeting via videoconference on 15 August (to assess China's compliance with the Phase 1 deal. Bloomberg reported that the CNY exchange rate would also be on the agenda with Beijing pushing to include TikTok and WeChat in the discussions. With the US elections less than three months away, the White House would want to avert a repeat of the stock market sell-off in June sparked by trade advisor Peter Navarro's comment (which he later denied) that the trade deal with China was over.
Not surprisingly, markets have, with USDCNY below 7.00, not paid as much attention as they normally do to trade talks. Even so, the trade talks are unlikely to undermine the USD especially its reserve status. US President Donald Trump told Fox News this morning that the USD he had made strong will become stronger if he is re-elected for a second term. While this has been taken with a pinch of salt, President Trump may be looking to improve his image as a positive leader for America especially after the coronavirus and the racial protests. It would not be a bad thing if President Trump becomes less market unfriendly ahead of the November elections. Food for thought.

Subscribe here to receive our economics & macro strategy materials.
To unsubscribe, please click here.
Disclaimers and Important Notices
The information herein is published by DBS Bank Ltd and PT Bank DBS Indonesia (collectively, the "DBS Group"). It is based on information obtained from sources believed to be reliable, but the Group does not make any representation or warranty, express or implied, as to its accuracy, completeness, timeliness or correctness for any particular purpose. Opinions expressed are subject to change without notice. Any recommendation contained herein does not have regard to the specific investment objectives, financial situation & the particular needs of any specific addressee. The information herein is published for the information of addressees only & is not to be taken in substitution for the exercise of judgement by addressees, who should obtain separate legal or financial advice. The Group, or any of its related companies or any individuals connected with the group accepts no liability for any direct, special, indirect, consequential, incidental damages or any other loss or damages of any kind arising from any use of the information herein (including any error, omission or misstatement herein, negligent or otherwise) or further communication thereof, even if the Group or any other person has been advised of the possibility thereof. The information herein is not to be construed as an offer or a solicitation of an offer to buy or sell any securities, futures, options or other financial instruments or to provide any investment advice or services. The Group & its associates, their directors, officers and/or employees may have positions or other interests in, & may effect transactions in securities mentioned herein & may also perform or seek to perform broking, investment banking & other banking or finan­cial services for these companies. The information herein is not intended for distribution to, or use by, any person or entity in any jurisdiction or country where such distribution or use would be contrary to law or regulation. Sources for all charts & tables are CEIC & Bloomberg unless otherwise specified.
DBS Bank Ltd., 12 Marina Blvd, Marina Bay Financial Center Tower 3, Singapore 018982. Tel: 65-6878-8888. Company Registration No. 196800306E. DBS Bank Ltd., Hong Kong Branch, a company incorporated in Singapore with limited liability. 18th Floor, The Center, 99 Queen's Road Central, Central, Hong Kong.
PT Bank DBS Indonesia, DBS Bank Tower, 33rd floor, Ciputra World 1, Jalan Prof. Dr. Satrio Kav 3-5, Jakarta, 12940, Indonesia. Tel: 62-21-2988-4000. Company Registration No. 09.03.1.64.96422