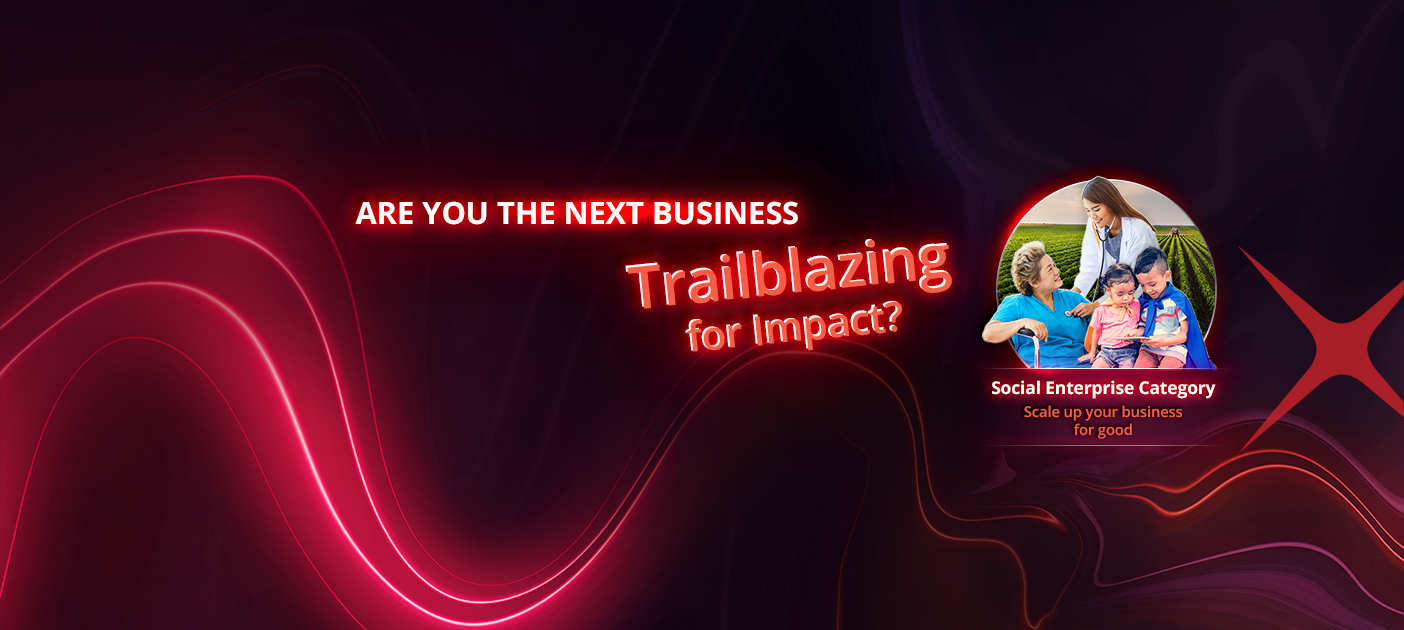 Social Enterprise
Grant Programme
 
Overview

DBS Foundation is committed to supporting social enterprises in scaling their businesses and creating positive impact. With our grant funding and access to DBS bank's resources, which include skills- and capacity-building, networking and business opportunities, and other initiatives, many social enterprises have successfully improved their operational capacity and innovation capabilities, expanded into new markets, and deepened their social and/or environmental impact.
Application to the 2022 DBS Foundation Grant Programme is now closed. Let's connect if you would like to be informed when the next application period commences.
 
Who are we looking for?
Social enterprises that are pursuing double bottom lines of profit and impact, solving critical social and/or environmental issues through their businesses and are ready to scale up to create deeper impact. To qualify, social enterprise must have:
Been registered in Singapore, China, Indonesia, India, Hong Kong or Taiwan
A viable business model and sales traction proven track record in sales and profitability
Innovative solutions to tackle critical social or environmental issues
A strong business plan to scale operations, impact, and reach (for example, leverage technologies and platforms)
A framework to measure and track key metrics, such as growth, finances, reach and impact indicators
Strong leadership and team experience with clear commitment towards building a sustainable business for impact
Examples of impact that social enterprises are working towards:

Improving the lives and livelihoods of marginalised groups

Impacting the environment, such as reducing carbon emission and footprint

A circular economy that reduces waste and regenerates resources

Zero Food Waste, such as reducing food loss along the supply chain, upcycling food waste
Find out more about our 2021 grant awardees.
 
What can the grant be used for?
Grant amount up to SGD 250,000 may be deployed towards increasing capability or capacity in
Advocacy and community engagement
Branding and marketing
Capital or Fund raising
Customer acquisition and business development
Financial management
Impact monitoring and evaluation
Intellectual assets and knowledge management

Market expansion
Manufacturing and production
Operational and logistical efficiency
Product / service development and innovation
Social impact programmes
Talent acquisition and retention, inclusive employment
Training on knowledge and skills
Technology and digital platform
 
Timeline

Applications received before Wednesday, 15 June 2022, 2359hrs (Singapore time, GMT+8) will be evaluated in 2022. Applications received thereafter will not be considered for this year's evaluation period.
 
Frequently Asked Questions
2. Eligibility
Entities that are registered as not-for-profit, sole proprietorship, charities, religious organisations for religious purposes, election campaigns, general fund-raising drives or event sponsorships will not be eligible for the grant programme.
---
The Grant programme is for social enterprises only. Social enterprises are businesses that have a social mission at their core and use sustainable commercial models to achieve this social mission. Their primary objective is to achieve positive social, cultural, community economic and/or environmental outcomes. As such, income generation should play a key supporting role to achieve their social mission. Traditional commercial models focus on delivering profits to shareholders and may contribute a portion of excess profits for social good; social enterprises focus their operating models around achieving their social mission. Profits generated are committed towards strengthening their ability to create positive social impact.
Social enterprises should be able to clearly demonstrate such impact through systematic measurements. They sustain themselves with earned revenue, with no reliance on philanthropic giving for their operations. Social enterprises that have obtained other forms of grants and/or investments should retain majority control and the interest of its social mission. Social enterprises should also be independent and commercial entities that are not owned by any state governments. While social enterprises should be able to sustain themselves through commercial operations, we recognise that some reliance on grants in the early pilot/start-up stages is common.
---
Yes. Each year, applications are reviewed independently. You may submit a new application again.
Thank you. Your feedback will help us serve you better.
Was this information useful?
Thank you for your feedback
Let us know how this article helped:
We're sorry to hear that.
We're sorry to hear that

Enter only letters, numbers or @!$&-/()',.