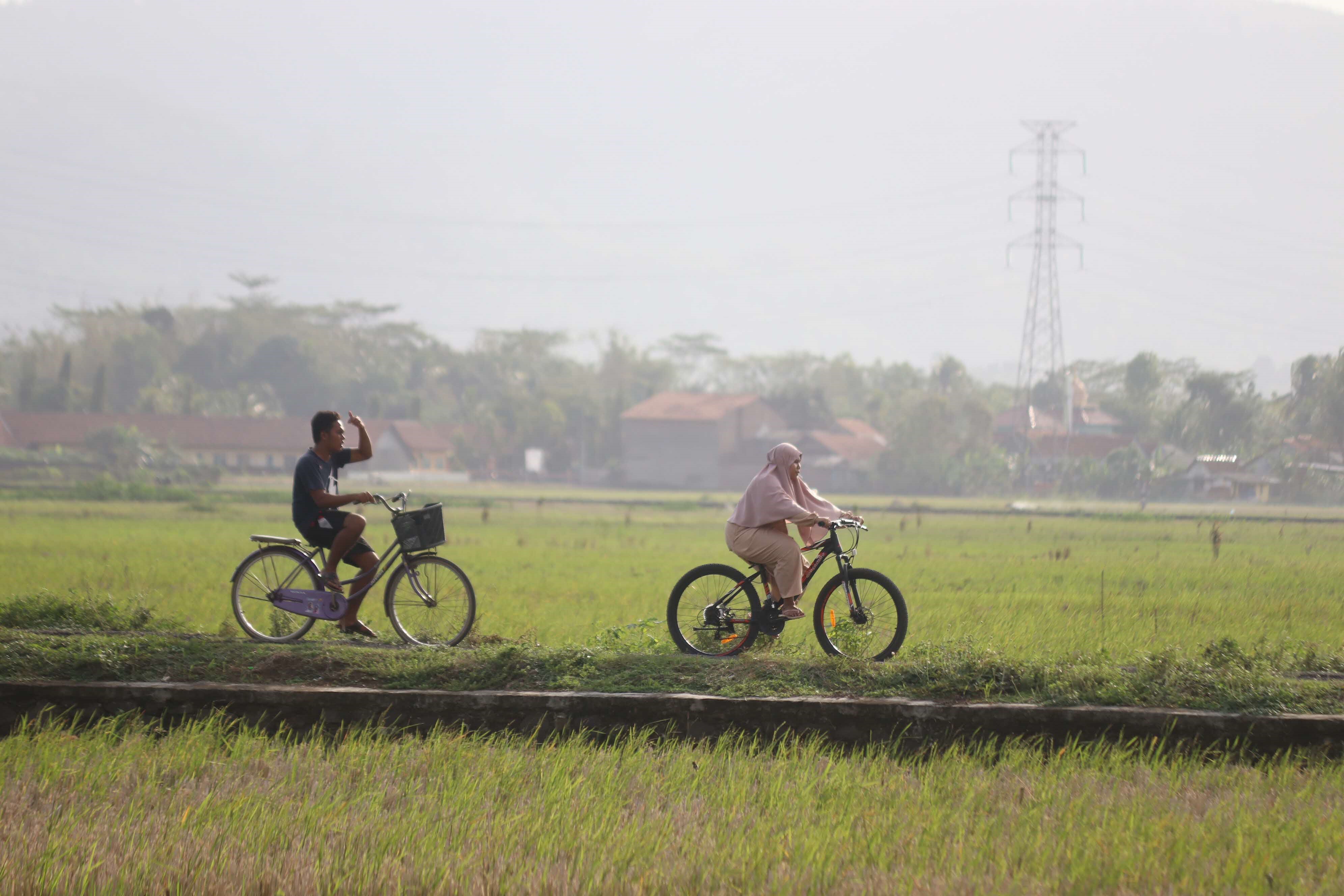 Social Enterprise (SE) Spotlight
 
Komerce

Our beginnings
Unemployment, urbanisation and urban-rural disparity were three problems that were on the rise in my country when I was working as a civil servant in the Ministry of Finance in Indonesia. Youths from my village were living in poverty because they did not have the skills required for decent-paying jobs. The lack of jobs in villages was also propelling rural youths to already overpopulated cities in search of jobs.
On the other hand, I noticed a shift in the e-commerce industry in Indonesia where many small and medium enterprises (SMEs) were starting to market their products online. Having noticed this trend, I, Bayu, quit my full-time job and went back to my village in Purbalingga to help elevate the means of youths in my hometown in a field that I have mastered- digital marketing. In 2017, I kickstarted Komerce, formerly known as Kampung Marketer. Komerce is a training centre that coaches rural youths in the field of e-commerce and helps them secure jobs at SMEs without having to move to overpacked cities. Komerce is committed to empowering 1,500 village youths through employment by the end of 2023.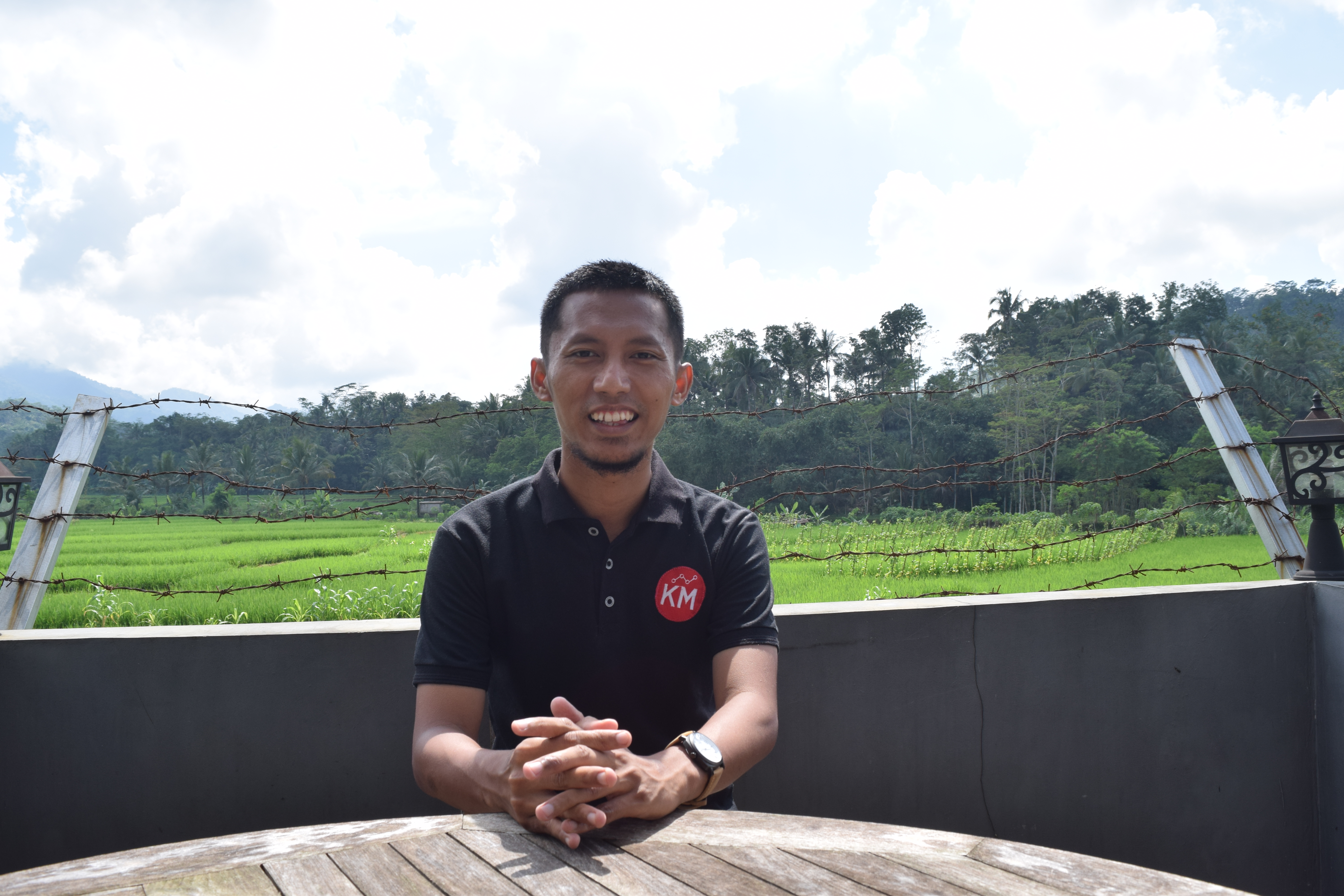 "A piece of advice I would give to aspiring social entrepreneurs is to never give up, be ready to work extra hard because starting is the hardest. Don't expect to see profits first, focus on solving the problems that you are tackling and don't forget to listen to the beneficiaries."- Nofi Bayu, the founder of Komerce
 
The work we do
Through a comprehensive curriculum, we train youths in online advertising, customer service, social media administration and content creation. We train youths in these areas because all these skills required in the field of e-commerce still involves human elements to optimise the process. When Komerce first started, I was training the youths single-handedly but today, we have 3 experienced instructors who impart their invaluable knowledge to youths along with me. Our trainings comprise of a hybrid of lecture-based and practical lessons that last between a week and a month, depending on the difficulty level of the skills taught. Komerce also sets up a test and a minimum passing grade to assess youths on the knowledge acquired and to ensure the quality of graduating students.
Once youths graduate from our training programme, we help them find jobs in SMEs in Indonesia where they can work remotely from their villages and earn a regular income without having to move into overpopulated cities where living expenses are high. Our impact-driven business model does not only benefit rural youths but also benefits SMEs. By partnering with us, SMEs get to save on high operating costs and salary requirements in big cities and training and monitoring new talents.
 
Impact created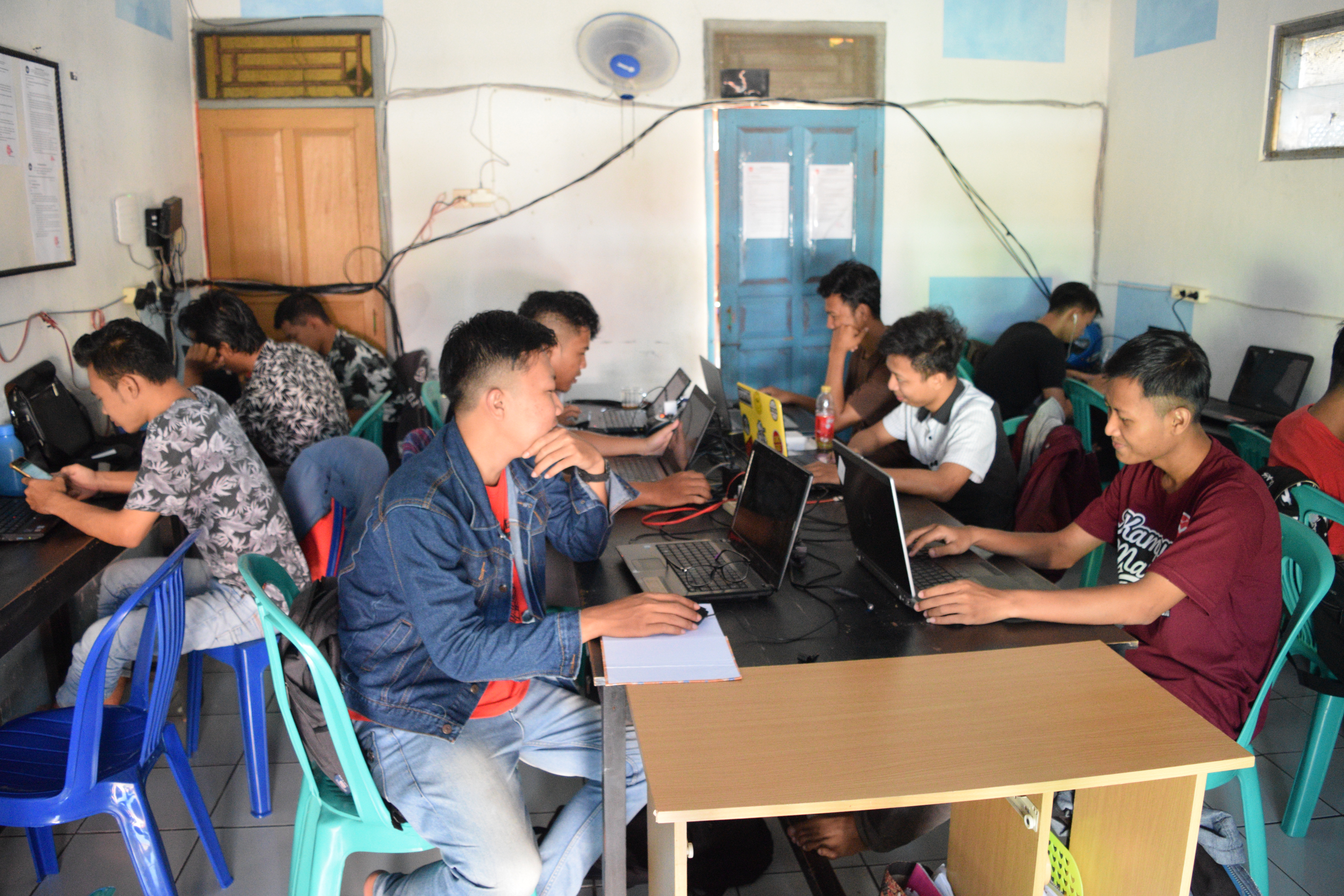 Ahead of the curve: Komerce leveraged on and built a business model around remote work even before the working arrangement was widely adopted as a result of the pandemic.
Our key beneficiaries are rural youths and SMEs in Indonesia that want to market their products online but do not have digital marketing skills or the time to do so. To date we have,
Empowered more than 700 village youths through employment
Collaborated with over 200 SMEs
Distributed income to village youths amounting up to IDR 1.3billion per month
 
How we partner with DBS Foundation
Komerce is a 2020 DBS Foundation grant awardee. Our grant will be used to develop an application that will help us connect village youths and SMEs. This application will act as a customer relationship management platform, organising the profiles and data of thousands of village youths and SMEs. The application will also be used as a progress log for youths to update daily performance and for SMEs to monitor the contributions of the talents recruited. Furthermore, regardless of where SMEs are located, with the application, SMEs can scout for the right talents for their business at their fingertips. We hope that through the grant that we have received from DBS Foundation we can use technology to improve the lives of more youths from other villages across Indonesia.
Get to know us better here!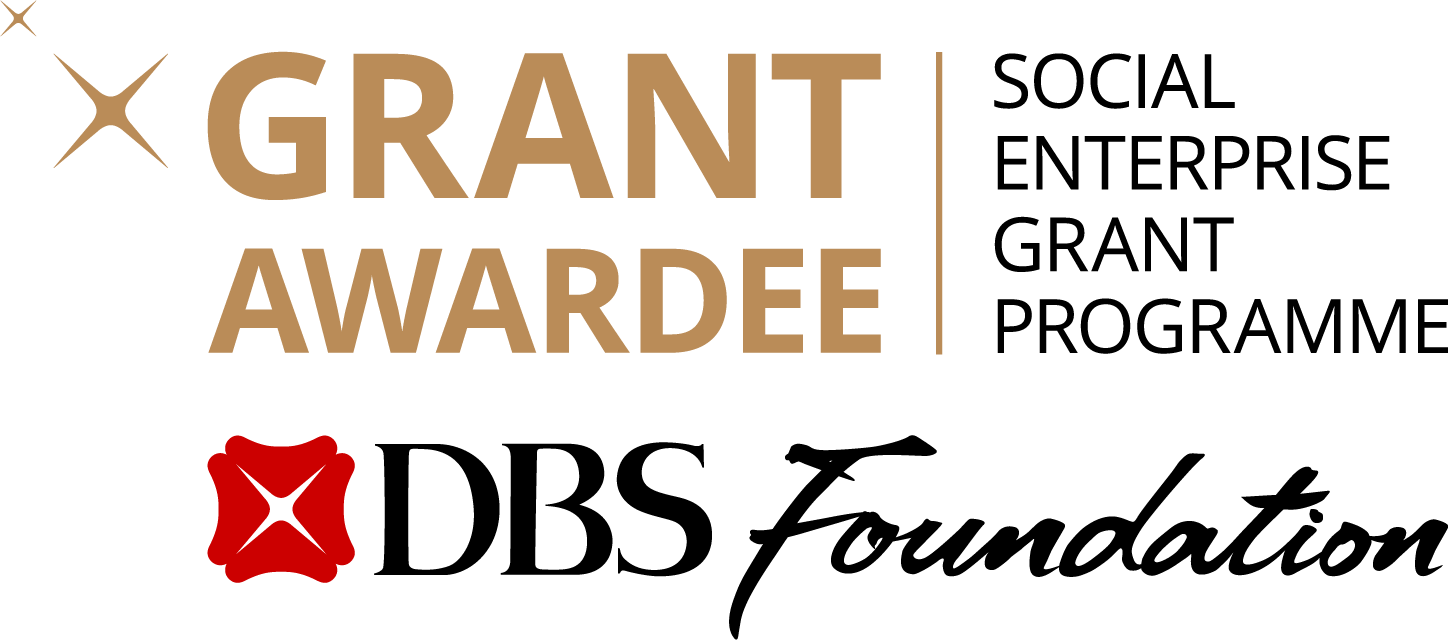 Previously Featured Social Enterprises
Thank you. Your feedback will help us serve you better.
Was this information useful?
Thank you for your feedback
Let us know how this article helped:
We're sorry to hear that.
We're sorry to hear that

Enter only letters, numbers or @!$&-/()',.