Stepping out of my comfort zone to pivot to new skillsets.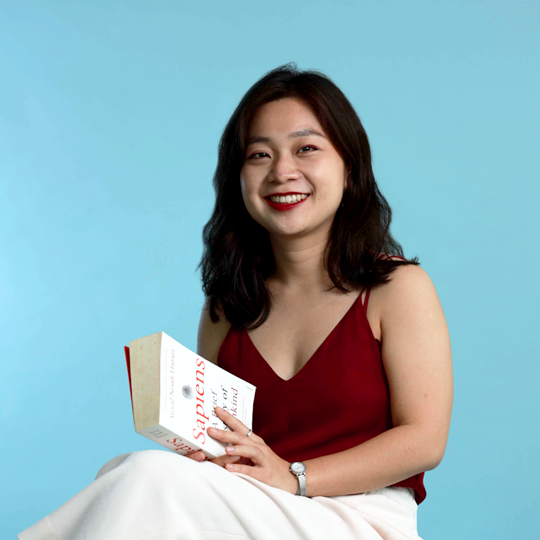 I decided to pivot from being a market researcher to a UX researcher to learn new things and make more tangible impacts.
What inspired you to join DBS Group Design?
Pivot to new skillsets. I started my career in market research and thought it was time to learn and try something new. I wanted to understand the end to end process of research and design, so decided to try for a spot on the team.
A desire for more tangible impact. I wanted to make a more tangible impact. Being a UX researcher allows me to get user insights and translate them to something more tangible to make actual change to the products as a result, impact peoples' life.
What energises you at work?
Tackling something different every day. There are different aspects that I work on with my direct team, the Group Design team and my stakeholders. There is quite a fair bit of context and background to get through and understand in banking jargon and processes alongside applying UX research methods.
Our design community! DBS is a pretty large organisation with big and diverse teams. It can be overwhelming. However, the team supports one another and we get to learn how to better address situations in forums such as team sharing sessions. Also I'm in a community of domain experts - UX research is one role that can be a springboard to other domain disciplines. If you are interested in framing problems to deliver impact to others, then this is the place for you!