As a leader in many private client services, DBS has been enjoying key competitive advantages as financial markets in Singapore and the region develop and diversify.
Increased cross-selling efforts between departments in the DBS network have further expanded the range of product and service offerings to customers in 1999. Where productive, DBS continued to form alliances with external parties to complement its own expertise and capabilities in developing new products.


Private Banking
DBS private bankers provide professional management and investment advisory services to high net worth customers. Assets under management increased significantly by one-third during the year.
Keeping pace with market opportunities, DBS introduced a series of Capital Guaranteed Notes on the Japanese and Thai stock markets and structured short-dated equity-linked notes on international blue chip stocks to enhance yields for its customers.


Horizon Investment Programme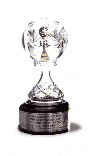 DBS Asset Management was voted ÎBest Fund Manager of the Yearâ.

The launch of the Horizon Investment Programme in July 1999 was a milestone in DBS' continuing efforts to provide premier products to its customers. The first result of a strategic alliance with the Frank Russell Company, one of the world's most successful fund managers, the programme offers a systematic, disciplined and personalised approach to long-term investing.

The Horizon programme fills a niche between independent investing and full-service investment planning. Clients receive personalised investment planning advice and counsel through a team of trained DBS investment advisors, and access to the Russell Portfolio Builder, a proprietary asset allocation tool. Once a customised investment programme has been developed and agreed, DBS and Frank Russell manage the investment from beginning to end, with periodic client reviews scheduled to assist the customer in portfolio allocation.

Horizon combines the strengths of the DBS distribution network and the Frank Russell Company's expertise in fund manager selection. The individual investor is given access to global investment expertise traditionally reserved for the world's largest investors.

By year-end, marketing efforts had garnered S$350 million worth of funds since launching.


Asset Management
DBS Asset Management maintained its efforts to generate superior, risk-adjusted long-term investment performance for customers. The disciplined investment process focuses on fundamental valuation, and technical factors that impact financial markets. Funds under management grew strongly by half over the year.
DBS Asset Management in 1999 received several accolades. Its was voted the Best Fund Manager of the Year in Singapore by Financial Planner and Channel News Asia on the back of its credible fund performance, innovation and contribution to the investing public. The Japan Growth Fund achieved the Best One-Year Performance in a Single Country Award and its US Growth Fund won the Best Three-Year Performance Award in the Investment Funds Awards organised by Singapore Business Times.


Self-Directed Investing
While regional markets rebounded in 1999, Singapore's stockbroking industry stood at the threshold of a major shift in business economics brought on by the acceleration of financial deregulation. Major changes in the industry include deregulation of fees and commissions, reductions in settlement periods, tightening of credit policies, entry of new players on the Internet front, continuing mergers of major firms and the advent of online trading.
Within this changing landscape, the investment research unit was restructured to provide more timely research information for both institutional and retail clients via traditional and electronic means. Core processes in back room credit processing, client servicing, performance measurement and compliance were also strengthened.
With information technology setting the pace of change, DBS Securities began work developing a customer-focused Internet trading service, delivering timely market news, value-added investment research and quality products available through a well-designed and aggressively-marketed website. When launched in 2000, the website will facilitate online trading and give customers easy access to a host of electronic financial services in a user-friendly environment.
Close working relationships with the Capital Markets team brought mutual benefits when regional stock markets recovered. DBS Securities was the key distribution agent for 37 initial public offerings and other secondary placements, and a major distributor of 13 covered warrants. In March 1999, DBS Securities became the first Singapore securities firm appointed as the lead placement agent for zero-strike-warrants that enabled foreign investors to participate in the local tranches of the four major banks and Singapore Airlines.