The Majulah Movement initiative has delivered meals to migrant workers at an offshore quarantine facility, as well as healthcare facilities.PHOTO: MAJULAH MOVEMENT/FACEBOOK
In trying times, a community comes together to uplift those in need.
With the Majulah Movement initiative, people can express their gratitude for migrant workers and healthcare staff through a meal.
The initiative, which was founded by actor-host Paul Foster and financier and investor Andre Cherbonnier in May, allows donors to sponsor one to two meals, or a treat pack, for $10.
Meals are provided by businesses such as Sitara Restaurant, which specialises in North Indian food, Thai outlet Soi Aroy and meat supplier Huber's Butchery. Treat packs comprise an assortment of items such as chocolates, cakes, nuts, dried fruit and chips.
Donations also cover the cost of logistics and delivery - the latter is fulfilled by drivers whose regular jobs have been affected by the crisis, giving them a chance to earn some extra income.
Over the past few months, the Majulah Movement has delivered meals to migrant workers at an offshore quarantine facility, as well as healthcare facilities such as Sengkang General Hospital and Ren Ci Community Hospital.
For more information, go to this website.
Give with Oakwood
Since last month, more than 80 Oakwood properties worldwide have pledged their support towards a local community or charity organisation.
For every confirmed reservation between June 8 and Aug 7, the serviced apartment provider will contribute to a local community or charity organisation on your behalf.
In Singapore, the company will donate one rice pack per reservation to Food from the Heart, which distributes food to the needy.
Both properties here also have lobby displays that encourage long-stay guests and employees to take part by contributing $8 for a 5kg rice pack. More than 200 rice packs have been donated here so far.
"While most of us take our next meal for granted, we must recognise that poverty and hunger exist even in the most affluent nations. Give With Oakwood is our commitment to provide relief to these communities, making a small but meaningful impact through localised efforts," says Mr Dean Schreiber, chief executive of Oakwood and managing director of Oakwood Asia Pacific.
For more information, go to this website.
Paying knit forward
When the circuit breaker period was extended in May, National University of Singapore undergraduate Cherie Poon was worried that the momentum of public donations would decline after a rousing first wave.
Putting her knitting skills to good use, she launched a fund-raising project selling hand-knitted coasters and raised a total of $920.
Ms Poon, 22, split the proceeds equally between the #HOMEFORALL migrants initiative, which focuses on food, hygiene and Internet connectivity for migrant workers, and Food Bank Singapore.
KFC food donations
Fast-food chain KFC donated 1,000 two-piece chicken meals to low-income residents in Marsiling and Chai Chee a fortnight ago, distributing the meals at the Sunlove seniors activity centre in both estates.
The company had pledged to match an equal amount of meal donations with the number of participants its first virtual eat-together event, held to commemorate International Fried Chicken Day early this month, with the same amount of meal donations.
"We were heartened to see enthusiastic participation by the public as they supported KFC and a meaningful cause," says Ms Lynette Lee, general manager of KFC Singapore.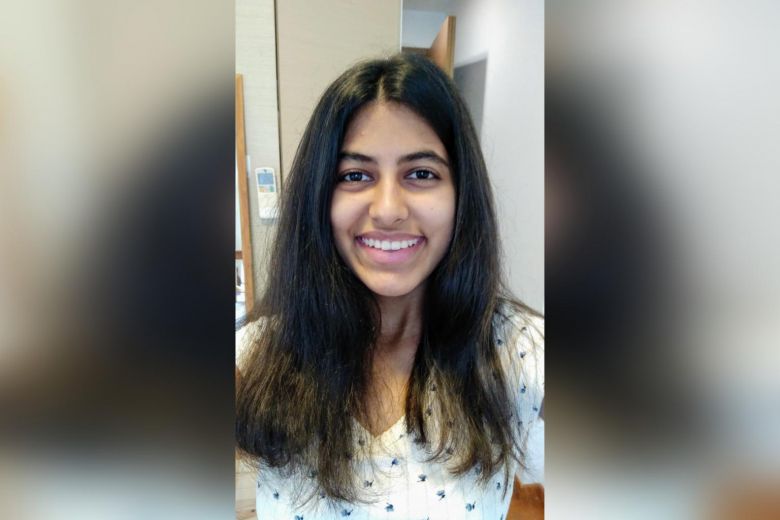 Teen raises funds with online tuition
With her Cambridge IGCSE examinations cancelled due to the pandemic, 17-year-old international student Aarushi Menon decided to put her time to good use.
During the circuit breaker, she started giving free one-to-one French and maths classes online. To keep things lively, she introduced fun activities such as bingo and dice multiplication for maths lessons, and charades during French classes. When students enjoyed the sessions so much that they returned as paying customers, Aarushi decided to channel her earnings to the Bone Marrow Donor Programme, a non-profit organisation. She has since raised $1,240.
Aarushi, who came to Singapore in 2012, says: "I spent most of my growing up years in the local community and have always wanted to give back to society. I have finally found a way to guide others in their studies while helping those who are suffering from illness at the same time."
For more information, go to str.sg/Jnp3
Financial literacy for ITE students
A financial literacy programme by the Institute of Technical Education (ITE) and DBS Bank, which has helped students save more since it was piloted last year, is being rolled out to 27,000 students across all three ITE colleges.
The programme, which was introduced to 10,000 first-year students last year, now includes second-year students and focuses on financial management after they graduate and enter the workforce. Students learn topics such as how Central Provident Fund accounts work, different types of insurance coverage available and the basics of investing.
Lessons have been adapted for home-based learning, using Web-based exercises and DBS' NAV Planner, a digital advisory tool that lets students plan and monitor their financial goals.
Mr Jeremy Soo, DBS' Singapore head of consumer banking group, says: "This year is a learning opportunity for these young adults as it has brought home the importance of having good financial habits, and how these habits can help safeguard one's finances in times of crisis."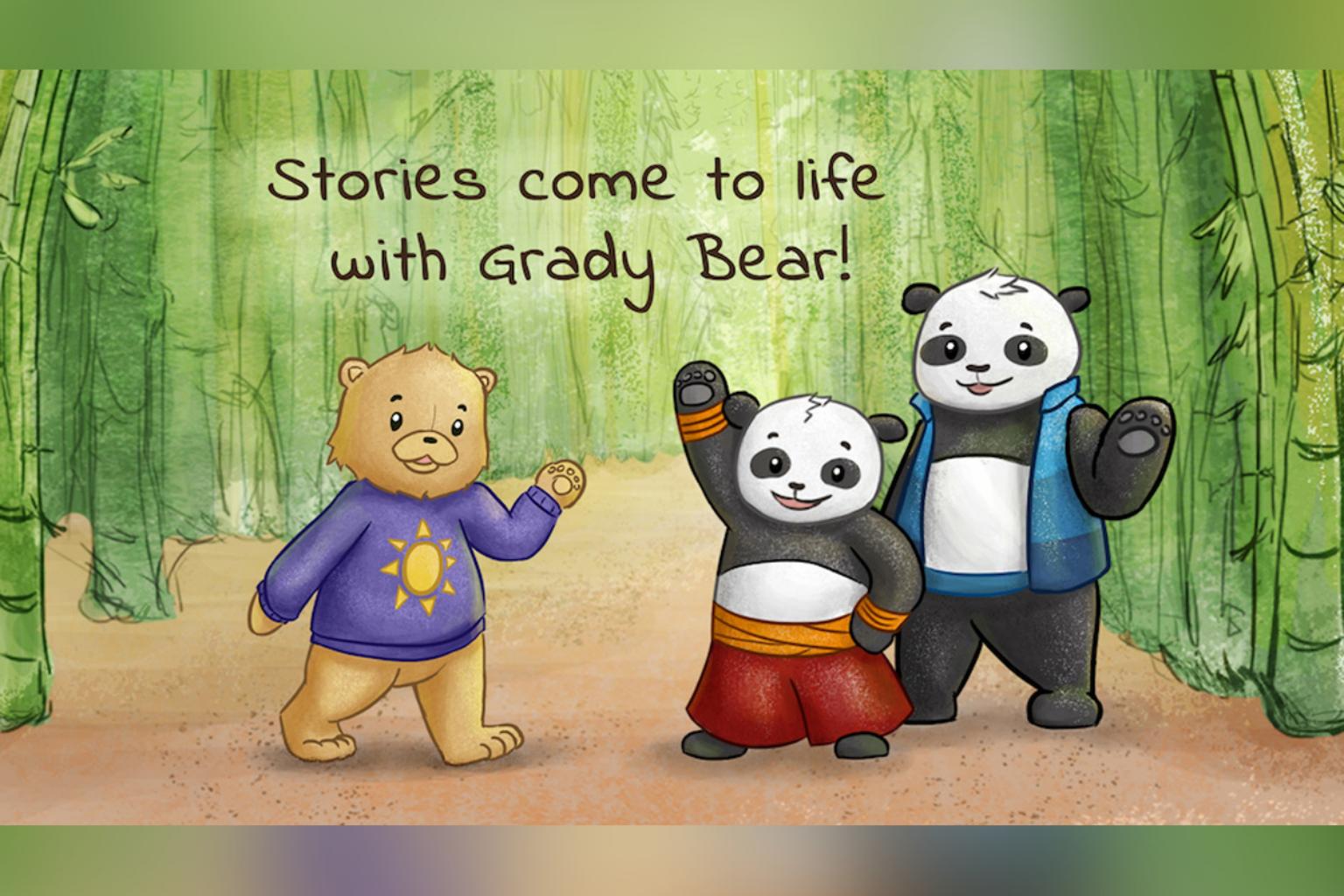 Author and mother Su-Ann Mae Phillips, who has written three children's books in the Grady Bear series, returns with a fourth title for pre-schoolers. The book, which will be ready in December, is illustrated by Nanyang Technological University student Cleo Tan, who was trained as an animator at Ngee Ann Polytechnic. The book aims to help parents address issues their children may be facing, such as boredom or self-doubt, which have surfaced while they are stuck at home during the coronavirus pandemic.
The book project has hit its initial target of $5,000 on crowdfunding platform Kickstarter and the team is raising funds to donate copies to schools or charities.
For more information, go to str.sg/JniP
Universities raise funds for needy students
Anticipating financial hardship from the Covid-19 fallout, the Singapore Management University (SMU) is aiming to raise $240,000 for student bursaries through its inaugural Smoo Challenge, in which participants will run, walk, kickbox or dance their way to a combined distance of 20,000km. Proceeds will go towards the SMU Bursary Fund.
Meanwhile, Nanyang Technological University (NTU) is holding its first virtual run, with funds going to the NTU bursary.
Recipients include students such as undergraduate Tan Mei Xin, whose father died of lung cancer. Her mother suffers from epilepsy, while her elder brother is the family's sole breadwinner. Ms Tan, who is from the school of electrical and electronic engineering, says the bursary has allowed her to focus on her studies and experience hall life at NTU.
For more information, go to str.sg/JnpU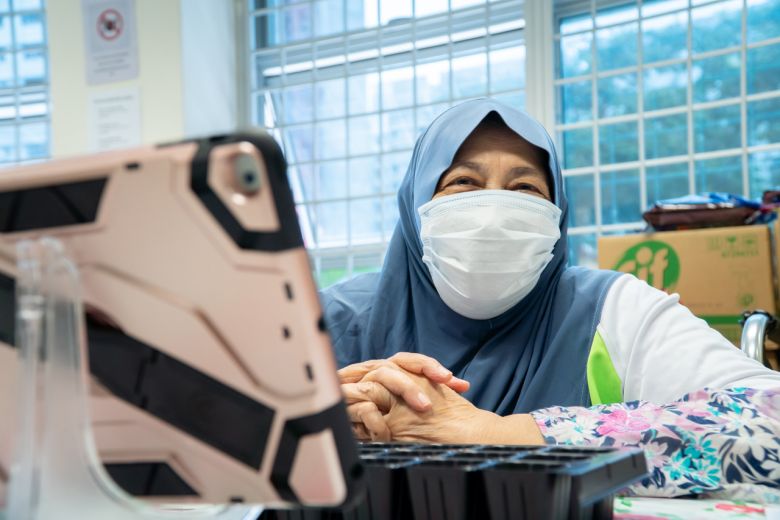 Celebrating national day with seniors
Social distancing measures means this year's National Day celebrations will be smaller in scale, but Singapore-based social enterprise Ace Seniors, or Aces, has made sure they will be no less special for 6,404 seniors in 23 nursing homes and community hospitals across the island.
Working with more than 800 volunteers, corporations and organisations, it organised activities such as parade screenings and the baking of a 10kg cake for each nursing home, as well as offering special meals that include hawker food and dim sum, and National Day care packs customised for each senior.
Public servants, volunteer groups and students also put up virtual programmes such as pre-recorded video shows and Zoom sessions that include singing and dancing.
DBS staff keep elderly engaged
Volunteers from DBS Bank have been helping to keep up the spirits of seniors through virtual engagement sessions.
Activities include gardening with edibles, playing games, singing along to YouTube videos and simple exercises tailored to the seniors' interests. The online sessions are held at Lions Befrienders senior activity centres, which residents visit during the day. Many of them live in rental units nearby.
A total of 850 volunteers have kept 429 seniors company since the programme was launched last month to ease the feelings of boredom or loneliness that may have come about as a result of the coronavirus pandemic.
Free therapy sessions
With the pandemic possibly taking a toll on mental health, Caper Spring, a private clinic in Thomson, is offering three free therapy sessions to anyone who needs help.
Sessions are run by volunteers who are either undergoing or about to start a master's degree in counselling. Subsequent sessions will cost $50, a third of the clinic's usual rate.
Founder and principal psychologist Neo Eng Chuan says about 25 people have signed up since the service was launched last month. Many are women aged 20 to 25.
He adds: "You don't need to have a mental health condition to come in and get help - it is for anyone who is struggling and needs a listening ear."
For more information, go to caperspring.com.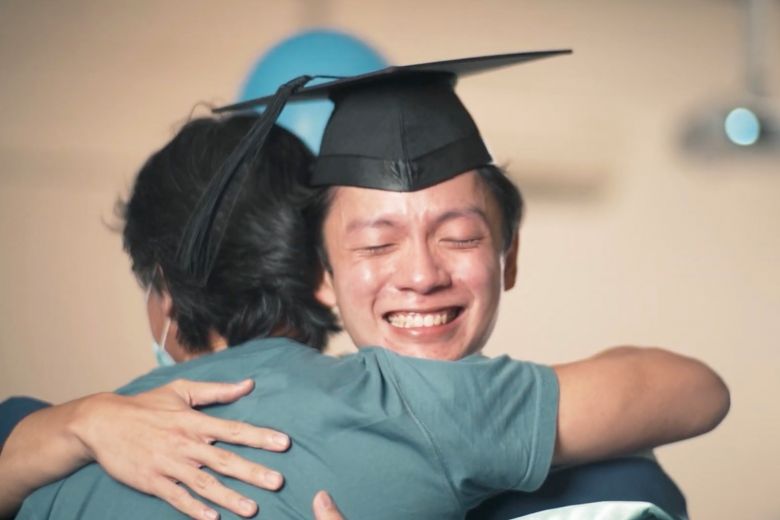 Youth surprise fresh grads with celebration
The class of 2020 graduated in a challenging job market, with nary a commencement ceremony to mark the occasion.
Ms Vivian Chan, 26; Mr Adam Chua, 26; and Mr Michael Zheng, 25, who last month launched media channel Watah!, wanted to make their graduation more memorable.
They planned a surprise celebration for three university graduates by having their family and loved ones pre-record congratulatory video messages for them. Family members then surprised them in person during the screening of those messages.
One of the graduates, Mr Nicholas Tay from Nanyang Technological University, was moved to tears by the gesture. "Most of us don't talk about this enough - how much our parents do for us to be in university. Mine were always behind the scenes, encouraging me, and that is what I am most grateful for," says the 25-year-old.
In another video, Watah! put on a surprise concert for food-delivery riders to thank them for doing the essential work of keeping Singapore fed, while most of the country works from home.
The founders of the channel aim to make videos that spark conversation and celebrate the human spirit, which they hope will lift spirits amid the tough times.
Info: To watch the videos, go to this YouTube channel
Tech company creates job tracker
Wantedly, a social recruitment and business networking platform, which aims to connect people and companies that are aligned in values, has created a job tracker that shows whether companies are hiring, firing or going through a hiring freeze.
It was launched after receiving numerous queries from users, friends and family members about which companies are still hiring amid the pandemic.
More than 760 companies are currently listed and the platform also contains information on the roles available and how job-seekers can apply.
Info: For more information, go to this website
JobStreet launches new hiring feature
With the spike in unemployment and grim hiring prospects ahead, job portal operator JobStreet has launched a new #WorkNow feature, which allows job-seekers to indicate on their profiles if they can start work immediately.
This allows employers to find and hire such candidates more quickly.
The firm noted that most of the unemployed are looking for work with an immediate start date, which includes roles in administration, data entry and driving.
In particular, searches for data entry jobs spiked by 162 per cent in April. JobStreet said this could be because recently retrenched workers are looking for a quick temporary job that does not require specific industry knowledge.
It also launched a Covid-19 jobs and resources hub, which lists companies that are still hiring, SGUnited traineeship opportunities and resources on career advice, mental health and preparing for virtual interviews.
Info: For more information, go to this website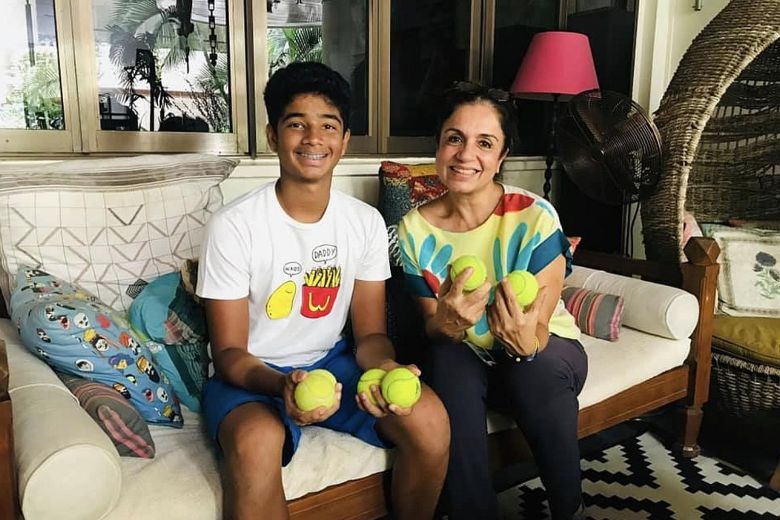 Youth finds new life for old tennis balls
Used tennis balls, formerly destined for the incinerator, are getting a new lease of life as physiotherapy aids for migrant workers, tripod supports for film crew and toys for shelter dogs.
In March, 15-year-old Vihaan Iyer, with started a community initiative called Yellowship to reuse old tennis balls. The avid tennis player, who has competed in local and regional tournaments, was inspired by his mother, It's Raining Raincoats' founder Dipa Swaminathan, who runs a social enterprise for migrant workers.
Vihaan, a student at United World College of South East Asia, wanted to combine his passion for the sport with a community initiative and came up with the idea after he learnt that only a small percentage of used tennis balls around the world get recycled.
He has collected about 9,000 balls from donors and distributed them to various groups. More than half the balls have gone to migrant workers, many of whom are still quarantined.
Vihaan also learnt basic techniques from physiotherapist Ruchira Gupta, such as how to use the balls to relieve stiff neck and back muscles, and filmed a video demonstrating the steps.
"At the end of the day, it is just a tennis ball, but it can put a smile on the workers' faces during these tough times when they are stuck indoors," he says.
Carousell launches giveaway campaign
Need a new pair of shoes, a sofa, a printer or a digital camera? Instead of buying these items, online marketplace Carousell is encouraging people to get them from someone else for free.
In a bid to reduce waste and provide for those in need, Carousell rallied people in Singapore to give away items as part of the #GiveforSG campaign, held in conjunction with National Day.
It has since exceeded its original goal of giving 20,200 items a new lease of life, which are given to students, low-income families and charities.
Co-founder Marcus Tan says the company wanted to ensure that unused and under-utilised items can reach communities in need, especially as the pandemic has brought about hard times.
Pet food support programme
The Society for the Prevention of Cruelty to Animals has rolled out a grant to provide pet food to needy pet owners, community cat and dog feeders, and animal rescuers.
With the Covid-19 crisis affecting jobs and livelihoods, it did not want people to have to choose between food for themselves or food for the animals under their care.
It has pledged $50,000 to ensure no pet, whose owner has fallen on hard times, goes hungry.
The project is supported by pet food brand Hill's and distributor KC & Watson, which are providing the food at low cost, as well as online pet shop Kohepets, which will deliver the food.
The public can also donate to the ongoing campaign, which aims to support more than 450 caregivers and 1,300 animals for three to four months.
To donate, go to this website. To apply for support, go to here or call 6287-5355.
About the series
This series is in collaboration with The Sunday Times to showcase people in Singapore who have come together to uplift the community in these trying times.
---