An expanded customer base, coupled with the prospect of further liberalisation of the banking industry in Singapore, has created new challenges and opportunities for DBS.
Following the merger of POSBank operations, DBS established itself as the largest retail bank in Singapore with enormous potential to deepen its product and service penetration to a base of more than four million customers.
Integration and harmonisation of all POSBank and DBS systems are already well underway. Afterward, DBS will, under a broader action plan, begin efforts to re-energise the service culture and re-engineer work processes to create an empowered, team-oriented, market-facing and sales-focused banking organisation.


Improving the Banking Experience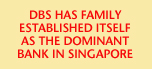 One key initiative is the re-engineering of branch operations to improve customer service, sales capabilities and efficiency. By December 1999, three branches had adopted a new pilot layout designed to provide greater comfort and privacy for customers and encourage more internal teamwork. Customers at these branches now enjoy personalised attention the moment they enter the branch as well as improved and more efficient service support. This working model will be rolled out in phases across all branches in Singapore in the coming year, and eventually throughout the region.
In priority banking, customer service areas have adopted a new interior design to provide a more spacious and comfortable environment. Relationship Officers are now better geared to customise account management services to priority customers requiring one-stop financial convenience. Greater reliance on research has also provided a better focus on meeting customer needs and expectations.


Maximising Online Convenience
One of the leaders in Asia in electronic banking services, DBS has been plugging in more deeply to advanced technologies to bring further convenience to customers. Through continued investments in technology, DBS was the first to introduce several innovations in Singapore during the year.

The Internet Kiosk brings secure, online services to customers. DBS was the first to offer kiosk services in Singapore.
In January, DBS became the first bank in Singapore to launch the Internet Kiosk. By the end of the year, 62 internet-based interactive touch-screen terminals accessible to customers with DBS ATM cards provide customers with an enhanced range of secure online banking services. These include the convenience of account summaries, cheque status enquiries, fund transfers, bill payments, remittance services, fixed deposit placements and electronic payment of shares and loan/overdraft application.
Internet banking customers have also been given access to other value-added services such as the DBS Investor Online newsletter and a third-party funds transfer service.
In September, the DBS Flash service made its debut in the Singapore market and signed up 10,000 customers in its first three months. This service, developed in partnership with Singapore Telecom, transmits time-sensitive market and financial information through a mobile phone or message pager. Customers enjoy further value-added convenience in managing their personal financial and banking needs through a virtual personal financial assistant through the mobile phone or message pager. In the coming year, DBS plans to introduce mobile banking services.


Meeting Customer Needs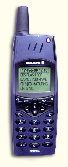 DBS Flash - financial alert service through phone or message pager.

A major focus in Individual Banking is the customisation of 'commodity' banking products and services to meet unique customer needs. Using market segment research to obtain a deeper understanding of customer expectations, DBS has been evolving these 'commodity' products and services into a fresh, targeted and differentiated product/service mix that can be more effectively marketed to, and used by customers at different stages of their financial lives.

In Bancassurance, DBS began tailoring insurance products as part of a total financial planning package for customers. The re-packaging of mortgage and travel assurance into MortgageShield and TravellerShield saw a five-fold improvement in sales penetration in 1999. DBS plans to apply this successful model to develop new investment programmes and debit cards in 2000.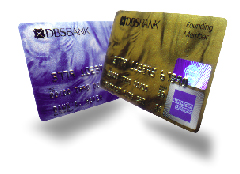 The DBS Amex card allows consumers access to over 900 DBS ATMs in Singapore and Amexâs network of 280,000 ATMs worldwide.
A notable achievement for DBS Card Centre was the introduction of the DBS American Express credit card in October. This was the first time a Singapore bank had issued a co-branded card on the American Express global network. The card packages unique features such as extended warranty for electronic goods and special founding member status which translates to lifelong benefits and privileges for the customer. Within two months, more than 16,000 customers had applied for the credit card, a high level of acceptance for this innovative new product.
DBS Card Centre also has been creating a more customer-focused business environment with a priority to exploit e-commerce technologies to serve customers better. As one example, potential customers can now make use of a newly introduced online service to apply for new cards and obtain online in-principle approvals for their applications.